We are guided by a fundamental priority when developing communication strategies:
Helping our clients to grow their business.
We have been creating integrated communication for our clients since 1993. Team of professionals, CMS quality certificate and global know-how is the base for our work for leading multinational and Czech companies, in many cases for more than ten years.
OUR PROJECTS REGULARLY WIN
PRESTIGIOUS AWARDS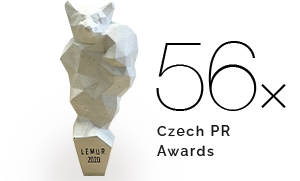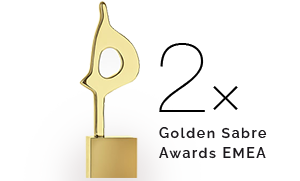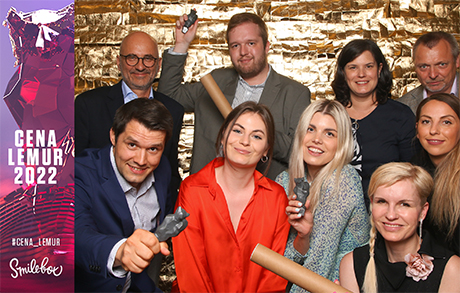 The best proof of our results are satisfied clients who stay with us for many years. And when measured against competitors in industry competitions, it shows: our campaigns regularly win.
We have won dozens of awards in the most prestigious domestic industry competition, the Czech PR Awards, including an outright victory.
Our projects have also won the international Golden Sabre Award.
WE ARE A MEMBER
OF MAJOR ASSOCIATIONS
AC&C PR is a member of the Czech Association of Public Relations and the multinational network Action Global Communications.
Our agency - as one of the first in the Czech Republic - has been certified according to international CMS standards since 2002. The CMS (Consultancy Management Standard) methodology has been adopted by the International Association of National Public Relations Associations (www.iccopr.com) as a globally valid system for certifying the quality of management of public relations consultancies."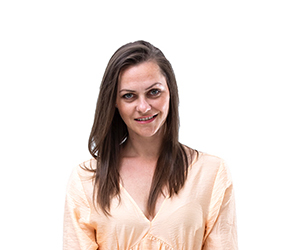 Eva Bláhová
Key Account Manager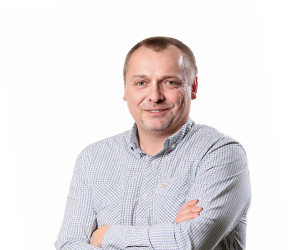 Martin Frýdl
Executive Partner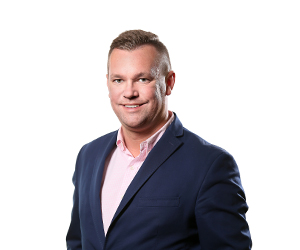 Libor Hlisnikovský
Key Account Manager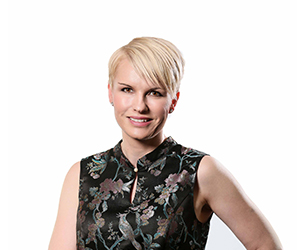 Běla Jašková
Senior Consultant
Eva specializes in product and corporate communication not only in the automotive sector, but also in production and creative project management. She has successfully executed hundreds of client events, from creative events for journalists to large social events for thousands of guests. Eva is an AC&C PR team member since 2006. Her previous experience comes from press department in the government service and other PR agencies.
Martin manages strategic projects and is in charge of creative work. This comes from a combination of his 30 years of experience in PR and media, where he worked as an economic editor at Czech Television and as deputy editor-in-chief at Hospodářské noviny. As he has also worked in the media as a commentator, he likes to create key texts for clients. Martin believes that the best communication solutions are simple and bold. That's why his team has created award-winning projects such as ""For one TýTý the sun does not shine"", where the series Kancelář Blaník ""shot up"" the TýTý awards, or ""Jedlo pre ajťákov"" - a guerrilla campaign to get Slovak IT workesr back to Slovakia. Together with Jan Klíma, they added the PR agencies' view on relations with journalists to the book PRciny by journalist Bohuslav Bohuňek.
As an automotive enthusiast and rally racer, Libor is an expert in product communication in the automotive and industrial sectors. His specialties are media relations, copywriting and event management. Having worked for years as an automotive journalist at top titles such as Svět motorů and Auto TIP, he knows the mechanics of the journalism industry perfectly and is well connected. And that's the most important thing for this job. Libor has been working in AC&C PR since 2016 and is guided by the motto that the most complicated things tend to be the simplest and that the best way to the goal is the direct one.
Běla is an expert in corporate, product and CSR communications management for major industrial and financial corporations. She also specializes in crisis communications. Being a spokesperson by profession and having personal experience in corporate environment, she achieves optimal and most effective solutions for her clients. Due to her years of experience in the market, she has worked with a number of TOP companies from a wide range of industries. He has worked at AC&C PR since 2017 and has been in public relations since 1996.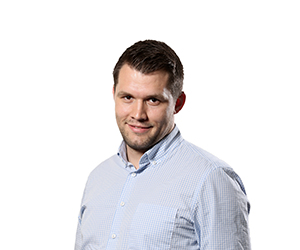 Vojtěch Jurásek
Account Director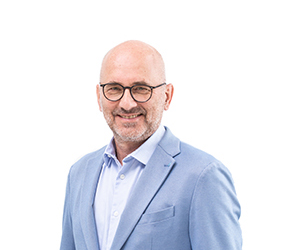 Jan Klíma
Managing Partner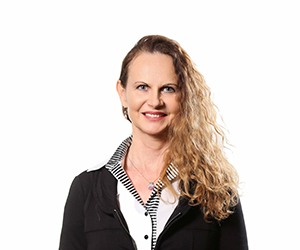 Zorka Mašková
Senior Key Account Manager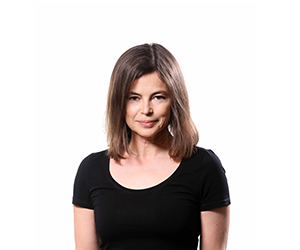 Radka Mlejnková
Key Account Manager
Vojtěch focuses mainly on product communication, media relations and preparation of creative projects and campaigns. His most successful communication projects have won a number of PR and marketing awards - he prepared a large exhibition on mobile phones for T-Mobile at the National Technical Museum, co-authored the project Keys for the LIberty on the occasion of the 30th anniversary of the Velvet Revolution and launched the mineral water Kláštorná Kalcia for Kofola with the campaign Dříč roku. He has been working at AC&C PR since 2015, before that he handled communications for several NGOs. Vpojtěch lives in Brno and is therefore also ideal liaison for AC&C PR clients from Moravia.
Jan specializes in creating communication strategies, corporate communications and media training for clients. As a former automotive journalist, he does not deny his passion for cars and leads probably the largest dedicated automotive team on Czech PR market. Under his leadership, AC&C PR has become one of the largest and most respected Czech communications agencies. Jan has been voted PR Manager of the Year by automotive journalists in 2011. Jan has been engaged in PR since 1993, when he founded AC&C PR. His original profession is a journalist, first in automotive, later in economics. After several years as head of the department in the largest Czech motoring weekly Svět motorů, he moved to Hospodářské noviny, where he ended his journalistic career as head of news section. Jan lectures on PR topics at the University of Economics in Prague.
Zorka is one of the founding consultants of AC&C PR. She is one of the most respected automotive communication experts on the Czech market. Specializes in media relations and product communication. Zorka has been working with all the most important motoring journalists for almost three decades. Her motto is that personal contacts with journalists are the most valuable asset. During her time at the agency, she has attended several hundred motoring events, including car shows and professional training courses, gaining experience for her future work. Zorka has spearheaded projects that have won the Czech PR Award several times, such as Three Countries in One Shot, OLÉ OLÉ! or the Czech video in Spanish Top Gear, among others. She has also received several nominations in the PR Manager of the Year poll. Zorka has been with us in AC&C PR since 1994. Before that she worked in the construction and design industry.
Radka specializes in designing and managing communication projects for clients in the transport and logistics sector, for whom we provide comprehensive 360 communication. She is an expert in B2B communication. Her projects Diesel Tax, Even Telesales Can Be Sexy and Czech Toll won two first and one second prize in the Czech PR Awards. She has worked at AC&C PR since 1998.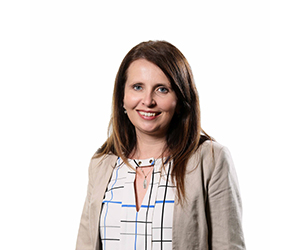 Michaela Procházková
Account Director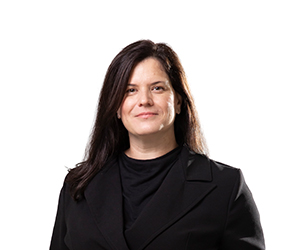 Zdenka Učňová
Senior Account Director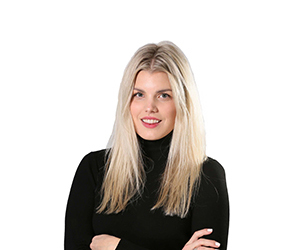 Olga Pásková
Key Account Manager
Michaela is an expert in internal, CSR, corporate and product communications for clients from a wide range of industries. During her time at the agency, she has managed assignments for clients in the automotive, finance, ICT, FMCG and gastro sectors. Her current projects include successfully managing crisis communication in connection with the collapse of Sberbank and the payment of insured deposit refunds, setting new directions in the internal communication of client Savencia Fromage &Dairy or launching a systematic external communication for the global market leader in lighting fixtures, Zumtobel Group. Among her achievements, which she values the most, is being ranked 4th in the PR Manager of the Year poll in the automotive sector just after her return from maternity leave. Michaela has worked at AC&C PR since 1999.
Zdenka leads the agency's finance team. She specializes in corporate, crisis, product and internal communications for the largest corporations on the Czech market. Her strengths lie in analytical and strategic thinking, the ability to assess the situation, evaluate options for action and efficiency. Zdenka has worked at AC&C PR since 2009. Prior to that, she worked in leading international advertising agencies and held the position of Marketing and Communications Director at ČSOB (OB) Invest.
Olga specializes in product communications, media relations, editorial and journalist relations across economic, lifestyle and automotive titles. She also focuses on the preparation of creative projects or the actual management of production projects, which is one of her favourite parts of her job. She has been working at AC&C since 2017. She has managed projects for clients in the finance, automotive and FMCG sectors. She considers her greatest achievements to be the SRNA index and SME EnterPRIZE projects for Generali Česká pojišt'ovna, the Worker of the Year for Kláštorná Kalcia or the launch of the premium lemonade brand Targa Florio on the Czech market for Kofola. All these communication projects have won several Czech PR awards.
OUR PEOPLE
Whether we design communication strategies, prepare creative campaigns, launch new products or prepare a corporate party in punk style - we go all in.