Are you at the beginning of your career or already a successful professional?
Join us and work in a great team for the best brands and clients.
INSPIRING ENVIRONMENT
FRIENDLY OFFICES
Our story is connected with the western part of Prague. We never wanted to sit in sterile office spaces. The house in Prague 6 -Břevnov, where you can find us, has plenty of space for everyone, cafeteria, windows and doors to the terrace. It's an inspiring environment and suits the style of work and services we offer.
What our people
like about AC&C PR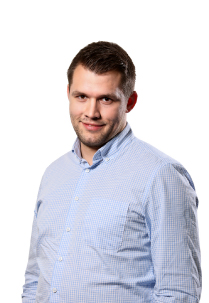 Professionalism
When a person is professionally involved in sport, in addition to talent and diligence, it is essential to have the most professional background. Footballers in top clubs have a first-class stadium, training facilities, physiotherapists, cooks and technical support. When an agency wants to play ""Champions league"" in PR and work for prestigious clients, it must provide its employees with professional support - creative team of colleagues, supervisors who can praise and give feedback, good technical support, and first-class external collaborators and suppliers. I have found all of this at AC&C PR, and that's why I work here.
Vojtěch Jurásek
Account Director

ALL-ROUND DEVELOPMENT
"What doesn't develop, perishes"... that's why I'm happy to expand my horizons in all aspects with each new client or project. I started in the agency in the financial team, when my main clients were Generali, GSFT or Hypoteční banka, but as time went on I started to delve into the ins and outs of the automotive industry. Eventually, the premium brand Audi became my client. At the same time, my stable has expanded to include the FMCG client Kofola, whose unique brands I enjoy creatively. So there is no shortage of all-round development here.
Olga Pásková
Key Account Manager
Creative environment
What was relevant in PR today may no longer apply tomorrow. But in the flood of news and information, we always want to differentiate ourselves, do things differently, and create original and interesting ideas and solutions. And to do that, you need to be in a creative environment and draw inspiration from your surroundings. At our agency, we do that. Thanks to the fact that we work in a shared open space office, we can immediately consult our ideas with others and be inspired by them. On the other hand, when I need peace of mind to come up with an idea, I can use two modern meeting rooms, one of which also offers access directly to the terrace. And when the going gets really tough, a few steps away from the office, a coffee from 20m2 or an ice cream from Angelato always saves me.
Barbora Cihlářová
Account Manager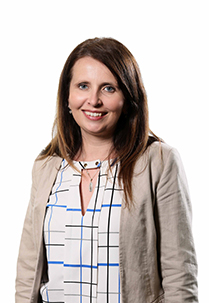 FAMILY-FRIENDLY
What do a bank crash and a cream dessert have in common? On the face of it, nothing, for me my daily work bread. I joined the agency shortly after graduating from university and have worked there for quite a number of years. At first glance it may seem boring, same work, same people, same bosses. The opposite is true. Thanks to the wide range of my clients, I switch from internal to external communication on a daily basis, alternating between crisis or social media communication. What I love about my job is that it's a craft like any other. Getting to know the client, their products, coming up with ideas and innovations. To always be flexible and available. I love my job and it shows. And a secret tip for those who are still hesitant: you can make and raise two children as you work.
Michaela Procházková
Account Director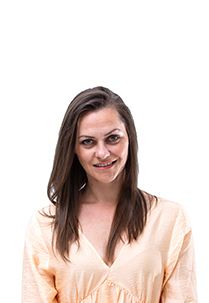 Work flexibility
The agency's background encourages flexibility and the opportunity to develop outside of your original job or team. I really appreciate that I have been given the opportunity to step out of the bubble of traditional event management and production, and expand my scope into public relations. PR and EM work hand in hand and I have started combining the two. The whole process of communication and subsequent execution is now faster and more efficient for both the agency and the client. Win-win.
Eva Bláhová
Key Account Manager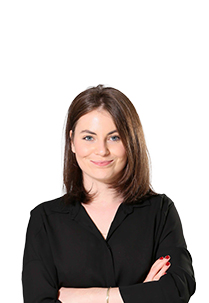 ZERO TO ONE HUNDRED
I started working at the agency in mid-2021 as a recent bachelor's graduate with virtually zero PR knowledge. Thanks to a great team of colleagues, I'm gradually taking on more challenging work and delving into the ins and outs of the PR world. Working in an agency is a great opportunity for all young people who want to move in the media world, but at the same time don't like stereotypes and the word "boring" is not in their vocabulary. The work of an account executive is very varied from the very first moment. I close my laptop practically every day with the fact that I have learned something extra, and I simply enjoy it very much. What's also great about working at our PR agency is the flexibility and the great friendliness of all my colleagues and bosses, thanks to which I manage to combine my work with my master's studies despite working full-time, which I really appreciate.
Michaela Špaňhel
Account Executive

Do you think you can communicate with other people, you are accurate and creative at the same time? Are you interested in the world of the media, social networks and marketing? Can you speak Czech & foreign languages? We will gladly explain to you, what's what working in PR. A degree in marketing or journalism is welcome, but by no means a must. PR is a field for those who want to learn new things.
More about this position
Would you like to join our team as an Account Manager? Your responsibilities will include work directly with the client, creating communication campaigns and complete management of the account. No need to go into details – simply put we are looking for colleagues who already have experience working in a PR agency or in the communication department at the client and know what it is about.
More about this position
No open position you are looking for?
Talent, ability to communicate with people, logical thinking, creativity and teamwork are important in PR. Experience is welcome but not a prerequisite. If you think you could make a meaningful contribution to the development of one of the most stable and award-winning PR agencies in the country, we would love to hear from you!
Send us your CV to kariera@accpr.cz
P.S. We get a lot of emails, show that you can express yourself concisely and to the point.